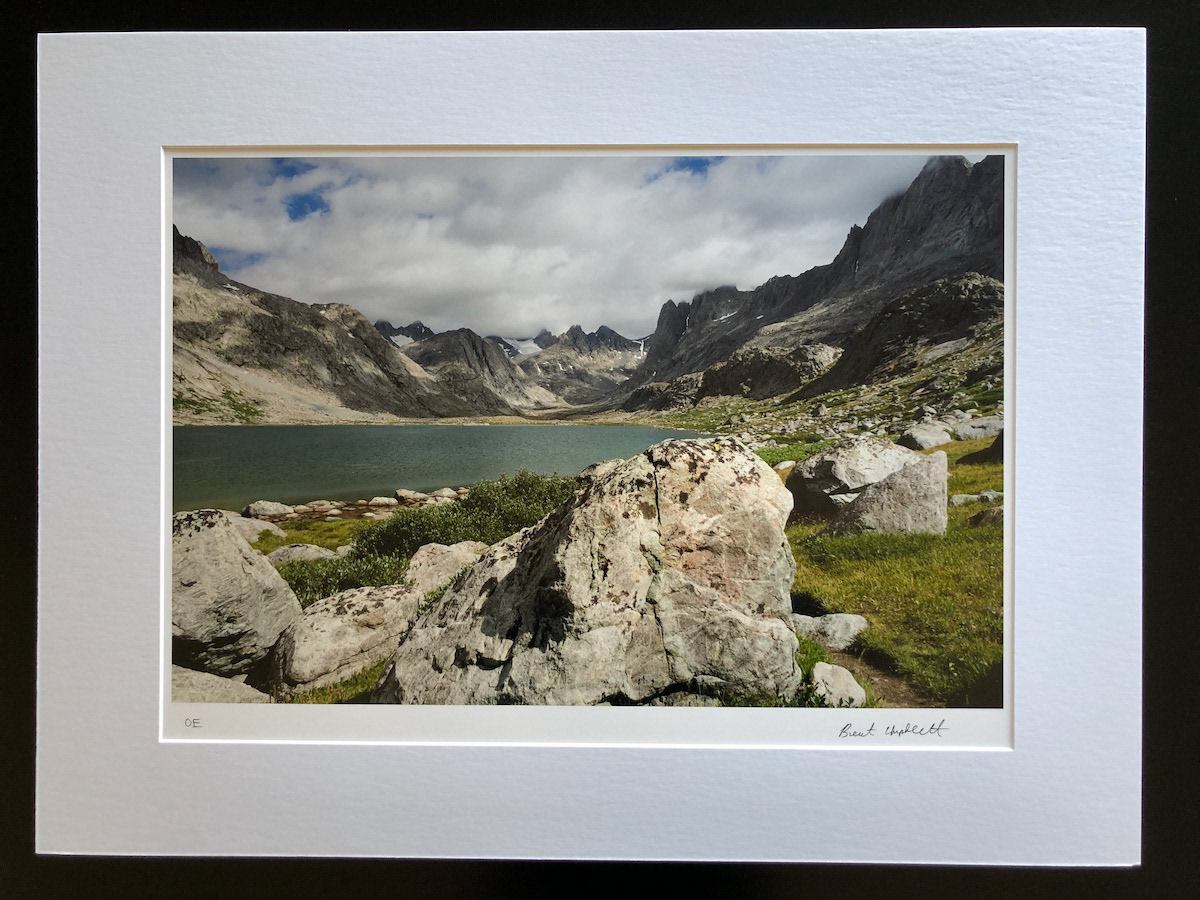 Back when I started making prints to sell, I decided to make medium size prints in both open edition (on Red River PaloDuro Softgloss Rag paper, no limits to # of prints) and limited edition (Epson Legacy Etching paper, limit of 50 prints). However, after a little while of doing that, I decided to scratch selling the medium size in open editions. I have some of these medium open edition (MOE) prints still left, and I would like to clear them out before having to pack up and move. Thus, I have set up an online store to try and sell some of these. (I'm also hoping this can act as a sort of trial run to learn from if I decide to get a full online store set up at some point in the future.) 
All the prints for sale are matted to 18"x24" (actual image print is either 12"x18" or 13"x16"). The image above shows how they look matted (printed image will vary, of course). When I was selling these at art shows, I was selling them for $60. I will now be selling them for $40, the same price as my small prints. I have three options for how to get them:
Shipping
: Unfortunately shipping these isn't cheap. If you purchase three or more, shipping will be free (be sure to choose free shipping when checking out). Otherwise, shipping will be $30. Thus, you'll pay slightly more than you would have had you bought one at a show, but it's still significantly cheaper than what I sell my medium size limited edition prints for ($125).
Local Delivery
: If you live within 30 miles of downtown Del City (or are willing to meet me in that 30 mile radius) I'll deliver the prints to you. The delivery fee will be $5, unless you order three or more, at which point the delivery will be free. I will get in contact with you to set up a delivery time/place. Only choose this option if you live within, or can meet me within, 30 miles of downtown Del City.
Pick Up
: If you normally see me on occasion (at work, live close to my parents or brother, etc.), you can choose pick up. Also, if you are willing to stop by my house to pick up your print, choose this option. This option is free regardless of how many you purchase. I will contact you to set up a time/location for pickup.
A couple additional notes: while these now are essentially limited editions, these do not come with any sort of certificate of authenticity, like my limited editions do. They are also marked as open editions. So while you are essentially purchasing a limited edition, there is no "documentation" to indicate such. As I mentioned earlier, if you want a print this size, this is a great opportunity, as the alternative is to pay $125 for a limited edition print.
Hopefully this covers everything. If you have any questions or issues with the online store, send me an email, give me a call, or send me a message through my website. Since this is my first time trying an online store, there may be a few kinks to get worked out, so your patience is appreciated.
If you want to see what images are available and/or make a purchase,
click this link
.